Join Us for a Fabulous Evening at the Sarasota Downtown Merchants First Friday Sip and Shop Event!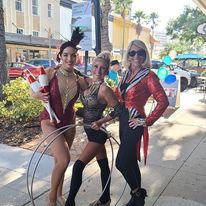 Are you ready to kick off the weekend in style?
Look no further than the highly anticipated Sarasota Downtown Merchants First Friday Sip and Shop event! Mark your calendars for an evening of excitement, exploration, and entertainment from 5 p.m. to 8 p.m. Sarasota's vibrant downtown district is about to come alive with a delightful blend of street entertainment, trendy fashion boutiques, captivating art galleries, and the opportunity to savor exquisite wine tastings. Best of all, this event is open to the public, ensuring that there's something for everyone to enjoy!
October 6, 2023 | November 3, 2023 | December 1, 2023
February 2, 2024 | March 1, 2024 | April 5, 2024 | May 3, 2024
Fashion Finds and Artistic Treasures
The First Friday event runs along the 1400, 1500, 1600 blocks of Main Street, Palm Ave., 1st & 2nd Street. Prepare to be mesmerized by the array of upscale fashion boutiques, each offering their own unique style and collections. From elegant dresses to stylish accessories, the boutiques are sure to delight the fashion-forward. And for those with an eye for art, the art galleries are a haven of creativity and expression, showcasing an array of breathtaking pieces that reflect the rich tapestry of artistic talent within Sarasota.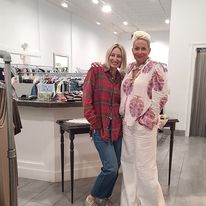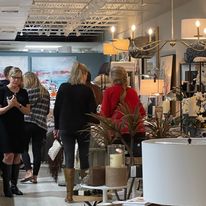 A Night of Chic and Culture
Picture yourself strolling along the charming streets of downtown Sarasota, the sun setting in the background, as you explore a treasure trove of chic fashion boutiques and captivating art galleries. Whether you're a fashionista searching for the latest trends or an art enthusiast looking for that one-of-a-kind masterpiece, the First Friday Sip and Shop event promises to fulfill your desires.
Indulge Your Senses with Wine Tastings and More!
As you immerse yourself in the vibrant ambiance of downtown Sarasota, be sure to take advantage of the exclusive wine tastings on offer. Savor the complex flavors and aromas of carefully selected wines, expertly paired with the artistic and fashionable ambiance of the event. It's an opportunity to tantalize your taste buds while surrounded by the captivating sights and sounds of the evening.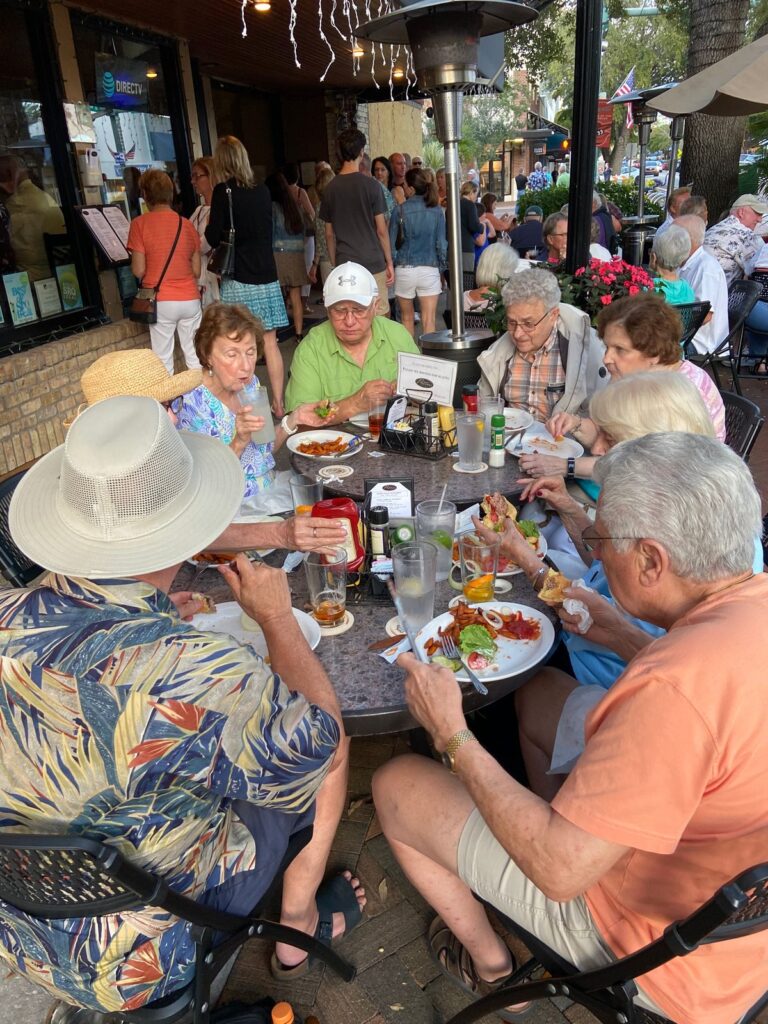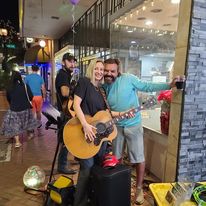 Entertainment to Enchant
What's a Friday night without a touch of entertainment? Prepare to be enthralled by the mesmerizing performances of Side Project Duo and Anthony Augusta. Their enchanting melodies and soulful tunes will create an atmosphere of magic and charm, adding an extra layer of allure to an already captivating event.
A Welcoming Experience for All
The best part? The Sarasota Downtown Merchants First Friday Sip and Shop event is open to the public. Whether you're a local looking for an unforgettable night out or a visitor eager to explore the heart of Sarasota, this event is your gateway to an evening filled with discovery, connection, and enjoyment.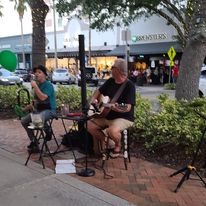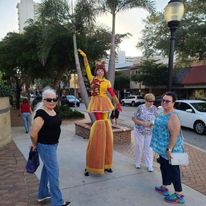 Save the Date and Join Us!
So, clear your calendar and prepare to embark on a journey of style, culture, and entertainment. Join us for these great First Friday events from 5 p.m. to 8 p.m. Experience the vibrant energy of downtown Sarasota, indulge your senses with wine tastings, and be captivated by the talented performers. This is your opportunity to immerse yourself in the heart of Sarasota's creative and fashionable community. Don't miss out on this unforgettable evening of discovery and delight. We can't wait to welcome you to the Sarasota Downtown Merchants First Friday Sip and Shop event!