Unleash the Fun!
Greetings, fellow dog lovers and creative souls!
Are you ready to embark on an exciting journey filled with wagging tails, adorable costumes, and heartwarming compassion? We're thrilled to invite you to the 16th Annual Sarasota DOG-A-WEEN COSTUME Contest, an event that promises to bring joy, laughter, and a sense of community like no other. Mark your calendars for Saturday, October 28, 2023, and get ready for an unforgettable experience that celebrates the bond between humans and their furry companions.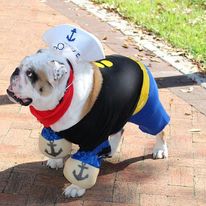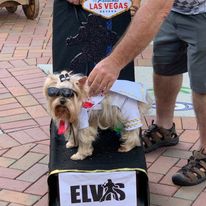 A Pawsome Tradition
For over a decade, the Dog-A-Ween Costume Contest has been a beloved tradition, eagerly anticipated by pet parents and dog enthusiasts throughout Sarasota and beyond. Hosted by the Downtown Sarasota Enrichment Association (DSEA) and expertly coordinated by Pro It Out Marketing, this event is not just about cute costumes – it's about coming together to make a positive impact on the lives of our four-legged friends.
Creativity Unleashed
Get ready to be amazed by the incredible creativity and imagination of dog owners as they transform their canine companions into characters, creatures, and concepts that will leave you in awe. From superheroes to movie icons, classic literature characters to whimsical fantasy creatures – the possibilities are endless. Witness the magic as dogs strut their stuff on the runway, showcasing costumes that are as charming as they are impressive.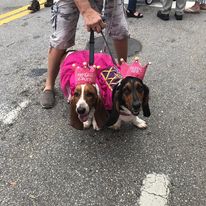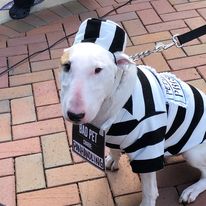 A Paw-sitive Purpose
Beyond the delightful costumes and heartwarming moments, the 15th Annual Dog-A-Ween Costume Contest holds a deeper purpose. This year, all proceeds from the event will benefit the Donte's Den Foundation, a non-profit organization dedicated to providing a loving home for dogs separated from their owners due to various circumstances. Your participation and support will help make a real difference in the lives of these furry companions.
Guest Judges and Special Moments
Prepare for a day filled with excitement as special guests and judges join us for this spectacular event. ABC 7's Chief Meteorologist Bob Harrigon and Marsha Panuce, founder of Donte's Den Foundation, will bring their expertise to the judging panel, ensuring that the most creative and captivating costumes receive the recognition they deserve. The event will be hosted by the charismatic Tyler Butler from Out & About, adding a dash of entertainment to the festivities.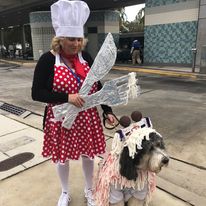 ---
Join the Celebration: The day kicks off at 9:00 AM with registration and check-in at Lemon Ave. & Whole Foods in downtown Sarasota. The parade of dressed-up pups will make its way through the Farmers Market to Paul Thorps Park, where the contest will begin at 10:15 AM. After the contest, take a leisurely stroll along Main Street, enjoying pet-friendly patios, delectable treats, and the scenic beauty of the bayfront.
Join the Movement: Your participation in the 15th Annual Sarasota DOG-A-WEEN COSTUME Contest goes beyond a fun day out – it's an opportunity to contribute to a cause that's close to our hearts. As we celebrate creativity, compassion, and community, we invite you to be a part of this heartwarming event that's all about making tails wag and spirits soar.
About DSEA and Donte's Den: The Downtown Sarasota Enrichment Association (DSEA) is a community of downtown business owners dedicated to enhancing the cultural vibrancy of our city. Partnering with the Donte's Den Foundation, a nonprofit organization, we strive to provide a loving and caring environment for dogs in need, ensuring they receive the care and attention they deserve.
Join us for a day of laughter, creativity, and furry camaraderie at the 15th Annual Sarasota DOG-A-WEEN COSTUME Contest. Let's celebrate the joy of dogs, the power of creativity, and the beauty of giving back. See you on October 28th for an event that promises to warm hearts and create memories that will last a lifetime!
Together, let's make this year's Dog-A-Ween Costume Contest a howling success!
Stay connected with us: Facebook | Instagram