2024 SRQ NYE Pineapple Drop Block Party!
The anticipation is building as Sarasota gears up for the ultimate New Year's Eve bash – the iconic Pineapple Drop Block Party! As the clock ticks towards midnight, the atmosphere in downtown Sarasota becomes electric with excitement, and all eyes turn to the intersection of Lemon Avenue and Main Street. Get ready to welcome the new year in style with a spectacular evening of entertainment, live music, fireworks, and more at this highly anticipated annual event.
The annual Pineapple Drop Block Party runs from 1 pm – 1 am. Live music starts at 8:30 pm. Carnival hours are 1 pm – 1 am. Parent/guardian supervision is required for ages 17 and younger. Please check the website for updates before attending. Unlimited ride wristbands (for riders 36 inches and taller), valid from 1 pm – 6 pm, are $30 online until 3 pm Dec. 31 or on site till 5 pm while supplies last. Ride tickets, valid anytime, are available at the carnival or online till 3 pm for $50/50 tickets plus 1 free ride. (Rides take 2 or more tickets each.) For more information on the carnival, call 866-666-3247 or visit DreamLandAmusements.com. Click here to view Midway Video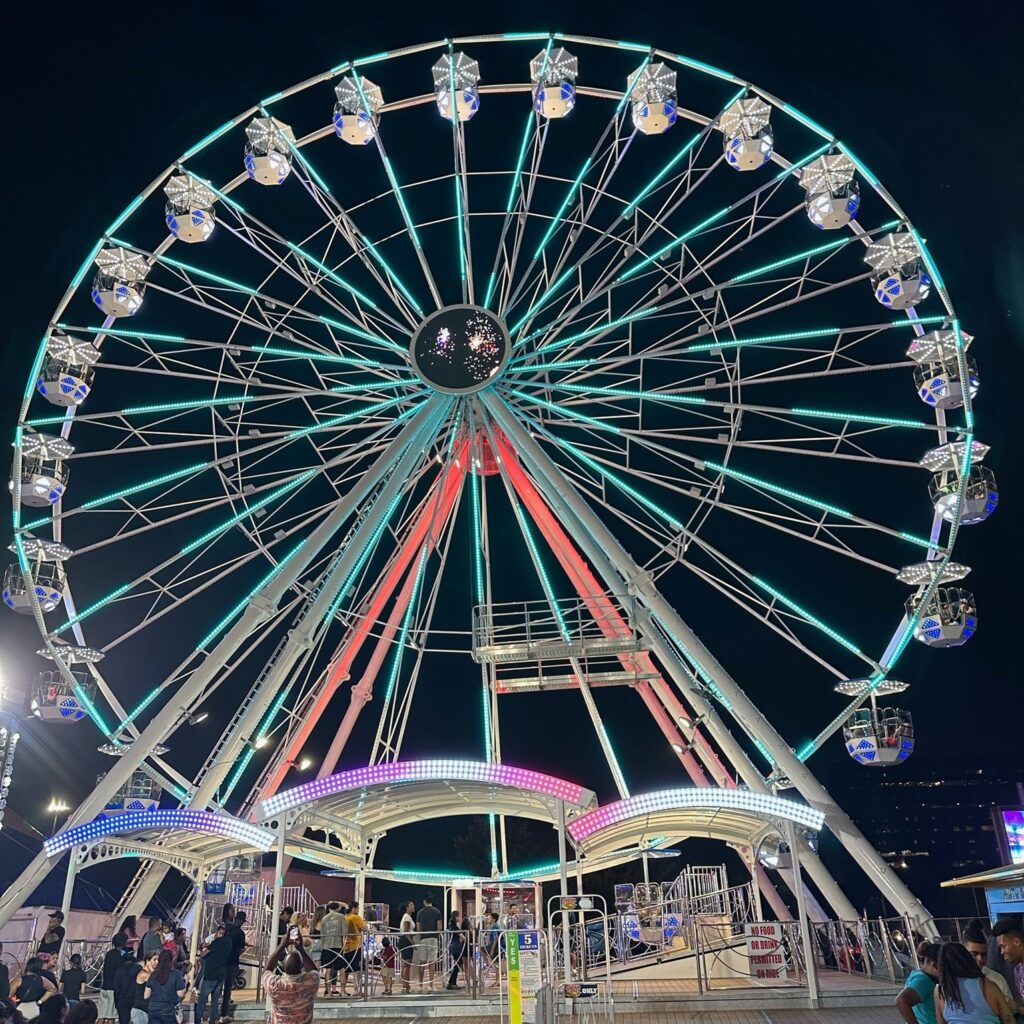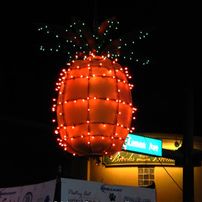 A Glowing Tradition
At the stroke of midnight, Sarasota's skies will light up with the radiant glow of the big Pineapple Drop, a dazzling sight that has become synonymous with New Year's Eve in the city. Positioned at the heart of downtown, the intersection of Lemon Avenue and Main Street will transform into a captivating stage for this grand spectacle.
HOSTED BY THE DOWNTOWN SARASOTA ENRICHMENT ASSOCIATION (DSEA)
A Day of Delightful Entertainment
But the excitement doesn't start at the stroke of midnight – it begins at 1 pm! Sarasota's Pineapple Drop Block Party is an all-day affair, packed with a plethora of entertainment and attractions for revelers of all ages. From carnival rides that send hearts racing to engaging games designed for the little ones, there's something for everyone to enjoy.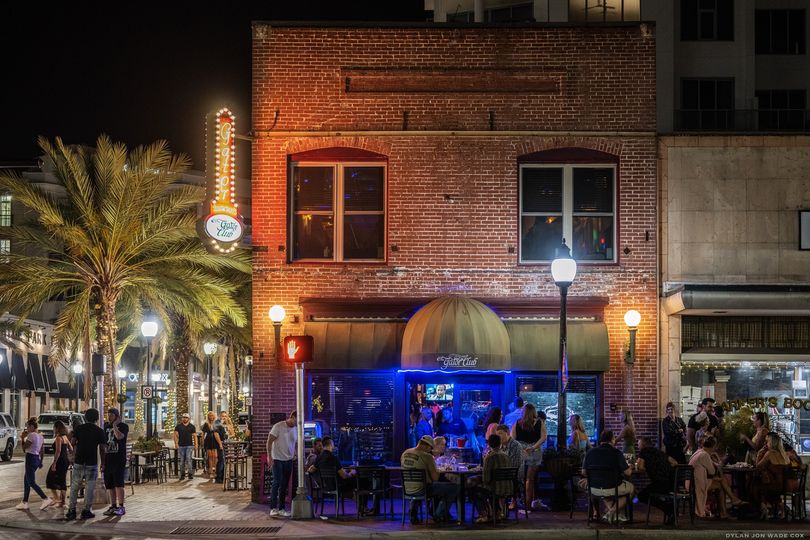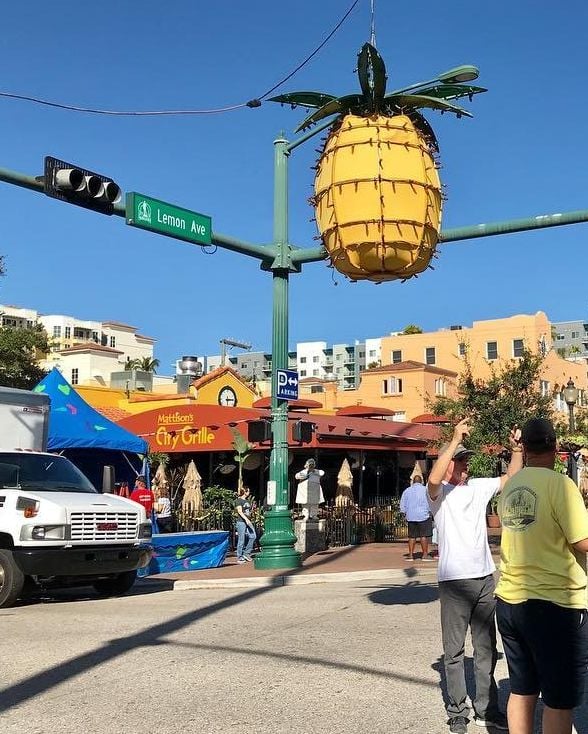 Groove to the Beat: Live Music Extravaganza As the sun sets and the night comes alive, get ready to dance to the rhythm of live music and beats that will make your heart race. From DJs spinning tracks that keep the energy high to sensational bands that will have you moving and grooving, the music lineup is designed to ensure an unforgettable night of celebration. The corner of Main and Lemon Street will be the epicenter of the music extravaganza, featuring performances by acclaimed artists including 22N, Chas Collins, and SRQ Beats. The party officially kicks off at 9 p.m., so make sure you're ready to hit the dance floor!
Culinary Delights and Cheers to the New Year: No celebration is complete without mouthwatering food and refreshing drinks. Indulge in a culinary journey with plentiful options from local bars and restaurants, each offering their unique flavors to tantalize your taste buds. As the clock winds down, raise your glass to toast the arrival of 2024 with your favorite beverage in hand.
A Fiery Finale: Just after the Pineapple Drop, prepare to be mesmerized by a dazzling fireworks display that will illuminate the stunning Sarasota Bay. It's a sight to behold, as bursts of color paint the night sky, marking the perfect crescendo to an unforgettable night of revelry.
A Community Celebration: The Pineapple Drop Block Party is a community affair, hosted by the Sarasota Downtown Merchants. This event is a testament to the spirit of togetherness that defines Sarasota, bringing residents and visitors together to ring in the new year with joy, laughter, and shared memories.
Don't Miss Out: As we eagerly await the countdown to 2024, mark your calendars for this must-attend event on New Year's Eve. Join the excitement at Sarasota's Pineapple Drop Block Party, a celebration that promises to be the highlight of your year.