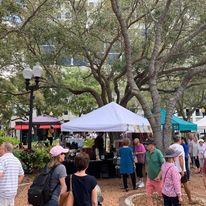 Unveiling Artistic Brilliance
Prepare to embark on a sensory journey into a realm of creativity and craftsmanship that will leave you inspired and awestruck. On Saturday, November 4, 2023, Sarasota's Five Points Park will transform into a captivating tapestry of artistic expression, as the LeMarche Parisian Outdoor Marketplace makes its triumphant return.
A Masterpiece of Artistry
Step into a world where artistry knows no bounds. The LeMarche Parisian Outdoor Marketplace will showcase a curated collection of exquisite handcrafted treasures, seamlessly blending beauty and functionality. Immerse yourself in a kaleidoscope of mediums, from mesmerizing paintings and elegant sculptures to resplendent jewelry, timeless ceramics, evocative photography, and wearable art intricately woven from the finest fibers.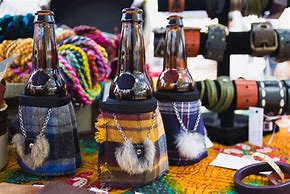 Engage and Elevate
Engage with the visionary artisans themselves, gaining a firsthand glimpse into the creative processes that breathe life into their masterpieces. This unique opportunity to connect on a personal level with the creators imparts a profound appreciation for their exceptional craftsmanship. Uncover the stories behind the art and discover the inspiration that fuels their boundless creativity.
A Kaleidoscope of Creativity
Delve deeper into the immersive experience as you explore an astonishing array of mediums, each reflecting the essence of its creator. From captivating mixed-media compositions to awe-inspiring metalwork, intricate woodworking, and ingenious recycled artworks that champion sustainability, the LeMarche Parisian Outdoor Marketplace is a testament to the diversity and innovation within the world of art.
Artistry Tailored to You
Should you seek a truly personalized masterpiece, consider commissioning a bespoke piece that embodies your unique vision. The participating artisans eagerly await the opportunity to collaborate with you, crafting a one-of-a-kind creation that resonates with your individuality and desires.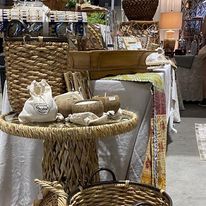 Calling All Artists
Attention, aspiring artists! Seize the opportunity to showcase your talent alongside Florida's creative elite. Registration is now open for artists seeking to be part of this prestigious event. Secure your spot among the ranks of exceptional artisans by registering at www.destinationdowntownsarasota.com/lemarche